Cultural patronage
The Olivier Berni Intérieurs decoration agency has chosen to support the cultural activity of the museum of Art and Industry André Diligent, better known as La Piscine museum in Roubaix, by helping to enrich its collection of 20th century works of art. Olivier Berni and his agency donated an Art Deco sculpture.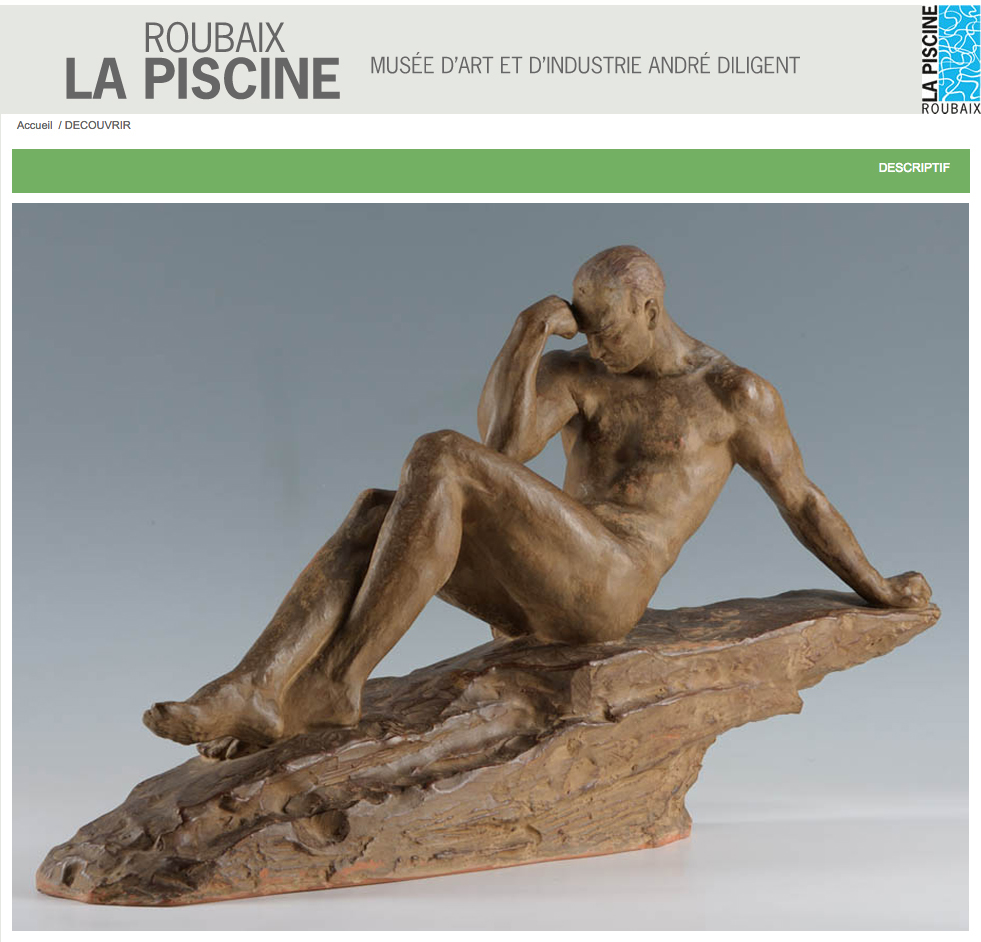 French sculptor Pierre le Faguays (1892-1962) was the student of James Vibert at the School of Fine Arts of Geneva. He worked with different editors such as Max Le Verrier, the Susse foundery, Etling and J. Lehma's nephews. His style, in the purest vein of Art Deco, is close to that of artist Demetre Chiparus. He took part in his first exhibition at the Salon of the Society of French Artists in 1922. He was awarded a merit in 1926 and another merit in the field of sculpture in 1927. He then founded, in collaboration with Marcel Bouraine, the group Stèle et Évolution. It was for him the occasion to collaborate with artists Sibyle May and Edouard Cazaux.
Pierre le Faguays was a very prolific sculptor who worked with many different materials such as marble, stone, terracotta, bronze, ivory and alabaster. He was  particularly inspired by the Greek "Tanagra" figurines. Le Faguays is also very famous for creating works of cast iron under various pseudonyms such as Guerbe and Fayral – his mother's and wife's surnames. He exhibited two groups of sculptures in the Goldscheider Pavilion during the Exhibition of Industrial and Decorative Arts. He also exhibited two bronze sculptures at the International Exhibition of Paris in 1937. After the Second World War, he turned to painting and was a regular of the Place du Tertre in Montmarte.